At Omi Mahina and our student troupe, Omi Hokulani, we really believe that dance helps us be our healthiest, happiest Me. Tribal fusion belly dance is an amazing workout and a fantastic creative outlet. A regular dance practice holds benefits for body mind and spirit. Come see for yourself!
Omi Mahina's tribal fusion belly dance combines belly dance, hip-hop, ballet, jazz, flamenco and hula into a lovely, powerful yet graceful dance fusion style.
Omi Mahina offers tribal fusion belly dance classes through Temple Kukuri near old Fair Oaks, CA.
Omi Mahina brings more than the average bellydancer to your private party or corporate event.  In addition to being dazzling performers in the usual repertoire of American tribal style belly dance, including the use of props such as veils and swords, Omi Mahina performs with internally recognized drummer (doumbek)  player Jeremiah M. Soto of Solace (www.soundsofsolace.com).  Adding a live drummer will take your event over the edge.  Along with live music, Omi Mahina cross trains in acro-yoga and contortion and is sure to craft a show your family, friends and clients will be thrilled with and talk about for months.
Our classes are geared towards your personal goals and comfort.  While it may seem intimidating to step into a dance studio as an adult, our students report our classes are warm and welcoming.
Our studio offers classes for students with a variety of goals ranging from fun and fitness, students who want to participate in low-key community performances, to students who would like to step up their dance practice and work towards competition and professional shows.
Please join us!
Make 2017 the year your wellness plan is as INSPIRING as you are.
~Adult dance classes for all levels~
Watch this space for a link to register for classes in 2017 through the Fair Oaks Parks & Recreation District. 

And of course, our Tuesday night class is regularly accompanied by the world class live drumming of Jeremiah M. Soto of Solace-do NOT pass up the opportunity to learn to the accompaniment of a skilled live drummer (and pick up a signed CD while you're at it!)
Your 2017 wellness goals can be the same old routine, or you can shake it up with Omi Mahina!
For more details go to our Classes & Booking page
Featured in Sacramento Talent Magazine:
Sacramento Talent, December 2016 Edition 
As featured in Sierra Style Magazine:
Sierra Style Roseville Rocklin Granite Bay April, 2014 edition
Click here to see Malolo and our wonderful students on:
We are very excited to be a Melodia Affiliate!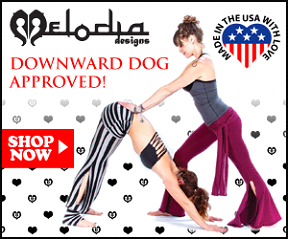 Photo credits: J Plumer, K Plumer, C Spotts